Does Apple Cider Vinegar Help?
Apple Cider Vinegar is a natural remedy you can use for acid reflux instead of antacids. One of my clients was taking prescribed ant acids for his acid reflux for years.  At one of his regular doctor's check-ups it was found that he was no longer absorbing vitamin B12.  This was due to the medication he was taking over many years.  Luckily he takes B12 shots monthly and uses Apple Cider Vinegar along with a healthy diet.
Stress and Anxiety a factor also for acid reflux.  As mentioned in previous posts stress and anxiety are causes of most of our physical symptoms.  Acid Reflux being one of the.

Apple Cider Vinegar is one of the remedies I have been taking every day. One of the reasons is it is a Natural anti biotic it has many benefits for your body.
I first came across Apple Cider Vinegar about 10 years ago when I was doing a detox.   For 24 hours I drank Apple Cider Vinegar which is full of enzymes, vitamins, minerals, and potassium in raw form. I mixed it with Cayenne and Lemon and it was very good for the purpose I was trying to achieve at the time.
I then found out and realized it is also great as a natural anti biotic and 1 teaspoon per day in warm water is beneficial.  What I also discovered as I got older – I started to get indigestion which was pretty painful in my
chest.  I read that Apple Cider Vinegar was a remedy that would help.   So I took 2 teaspoons in warm water and within 15 minutes the pain was gone.  It is one of the products I recommend for my clients with acid reflux.
Symptoms of Acid Reflux
burning pain in the chest
belching
heartburn
nausea
bitter taste
dry cough
upper abdomen discomfort
Some of you may think as you are dealing with an Acid when you take ACV it would be bad for you but you should always drink it diluted in water, preferably warm water.  Up to 3 teaspoons, a day in water will keep your body in a good state. Remember if you are taking medications please refer to your health provider before changing any of your normal routines.  Also as ACV is an acid this can affect the enamel on your teeth, so clean them often.
.Some other benefits of ACV
Aids your immune system
Helps with weight issues along with a healthy diet and exercise
May stabilize blood sugar levels – if you have diabetes please make sure you check before using ACV
Non-Alcoholic
Eating healthy is the best way to keep your body in good condition and remember you can also add apple cider vinegar to your salad dressings.

---
I hope you enjoy exploring something new and beneficial just like I did. ACV is a great natural remedy and natural remedies in my view are always the best.
Would appreciate your comments on your experience with ACV, also share with others who you know suffer in silence.
---
You may also like these:
Symptoms and causes of fluid retention
---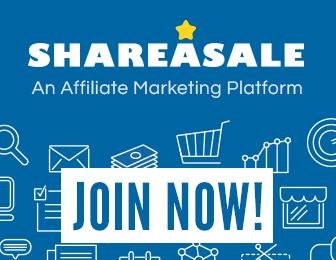 ---
---